Feeding an extra 20 hungry Nuns this weekend, from as far away as New Mexico and Hawaii. The group is making arrangements/plans for this summer's
'chapter' gathering. I'm not exactly sure what this all entails, but there will be over 250 visiting Sisters from hither and yon.
Am exhausted just thinking about it.....
I will not take back all the mean spirited things I have said about my boss. He is still an over paid putz.
BUT I do feel bad for him... now that he has been diagnosed with prostate cancer. Many things are up in the air because he has no idea how long he may be off, or even if he'll be able to come back.
There is only six weeks left until the mammoth Jubilee next month. We expect hundreds for that festivity. *sigh*
For the record.... I never wanted my boss dead.. just elsewhere, in another healthcare facility's kitchen.
I am totally and terribly addicted to RuPaul's Drag Race and am thrilled that a local queen is in the top three!
Gaga for Needles
I *heart* Sharon
Beautiful, Spooky and Stupid..... but the stupid part seems to only be a selling tool.
Now..................... off to work with my old self.
Moody Me: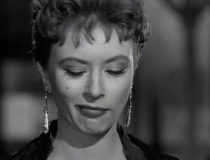 exanimate