Sister Rosemond passed away very early Saturday morning. She was 98 and pretty much until the end, was mentally better than I'll probably be ... in five years.
When I first started working with the Sisters, I was forewarned of there moods. Being a secular heathen, I feared what that meant. At first glance, Sr Rosemond looked like the A-typical caricature of what I'd seen in movies or heard comedians speak of. She was one of the few that still wore the helmet, I mean veil, seemed to always have a stern look and was generally quiet.
Being the queen of the one liners when I'm nervous, I blurted out something (most likely screwy, flighty or vaguely cryptic) as I helped another Sister to Rosemond's table. Shit just flies outta my mouth way before my brain has had a chance to review it.
Rosemond was the only one that laughed.
My chatter often caused her to roll her blue gray eyes that were near hidden behind her glasses.....
Due to recent dietary restrictions, her favorite food was banned from her life.
Dark Chocolate
I used to slide her some when we had tapioca for desert. She seemed to be about the only Nun that didn't think tapioca was nirvana. One of my co-workers placed a tiny foil wrapped piece of dark chocolate in the coffin next to the small pillow that held Rosemond's ... ummmm... 'married to Jesus' ring.
Long and the short of it..... I volunteered/offered to help later today for the funeral. Overtime and respect are good things....
Moody Me: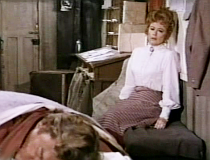 nostalgic