Boss wasn't in yesterday...but will be in today.
It is supposed to go up to 66 this afternoon...... but snow & rain are predicted this evening, with a low of 36.
Regained my energy, seeming recovered from bronchitis..... now am being entertained by a stomach virus.
Bob got the re-sized Sadie Hawkins Day ring I gave him back from the jeweler.....
Crappy phone pic, but it is a blue topaz.
Now the Nuns wanna know where mine is.
Moody Me: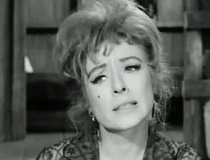 blah