Took today and possibly tomorrow off.
Bob had a cataract/lens replacement procedure this morning. At the moment, he has one giant anime eye pupil and is shrinking from the light in 'Anne Rice character' fashion.
While he was... having his eye poked...... *g*.... I used his laptop and worked on fanfic, so I got something accomplished.
I'll hopefully head on home tomorrow, after he has a next day checkup. I'm sure
violetteapot109
is ready to get home to her animal children and kitty boy, Galen is tired of hiding under my bed.
....and I'm bored.
Moody Me: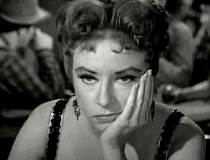 bored